Rolling Fun
Roll the red ball and collect the stars with it then lead it to the red flag. Easy and good Ball games.
Play review and controls of Rolling Fun Game
This is a strategy game in rolling fun games which is played with a ball. The objective of the game is to make the ball roll and collect all the stars in the level and reach to the red flag to advance to the next level. In the levels, you will have different routes to roll the ball on and you will have tools to help you with leading the ball to the stars and the red flag. Learn the properties of your tools by following the instructions and place them wisely to collect all the stars  and lead the ball to the red flag. Have fun.
Game Controls: Mouse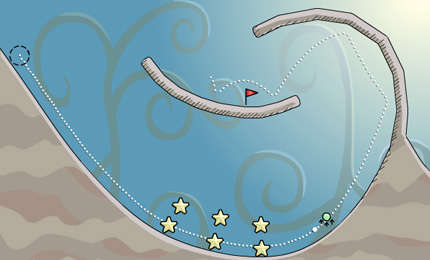 Game Type: Ball