Drag Race
You are a drag race driver. You must win the race and compete your rival. Easy and good Car & Drive games.
Play review and controls of Drag Race Game
You are a drag race driver. if you win the championship , you can go world wide jam drag racing. First, you must take breathing and wear helmet,so you are ready for the drag race . Good Luck !
gamess.com/up/img/241/drag.jpg" target="_blank">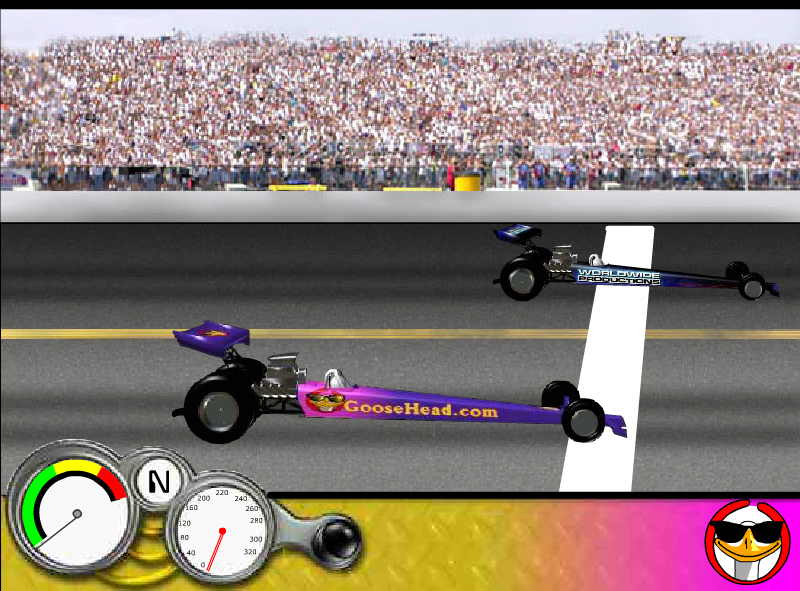 Game Controls: 
Space: Gas  [ you can use with 1st  gear  because your car can start on your opponent.
Shift:   Gear   Up arrow and Down arrow   
Brake: X 
Parachute: Z  Use parachute for slow down the car.

Game Type: Car & Drive