Cooking Show
If you argue to you cook well,Cooking Show is your game.Show your talented and your cook. Easy and good Cooking games.
Play review and controls of Cooking Show Game
This game in cooking show games is so much fun.You will see some instructions.If you need to show your talented,you should cut or chop food the direction of arrow.You should cook smoothly and carefully.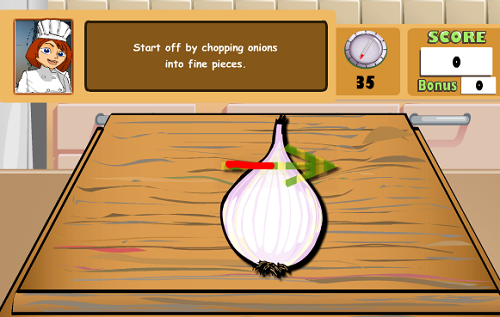 Game Controls: Mouse

Game Type: Cooking