Wedding Kiss
Play this game and help the groom kiss the bride to seal their marriage forever. Easy and good Others games.
Play review and controls of Wedding Kiss Game
This is a fun game in wedding kiss games which is kind of different than the most games you have played. This is a kissing game in which you are going to help the groom to kiss the bride in a wedding to seal their love and marriage for good. In order to make them kiss, you should lead the flying lips though the light blue way without getting out of the borders and move it to the other side by using your mouse. Have fun and good luck.
Game Controls: Mouse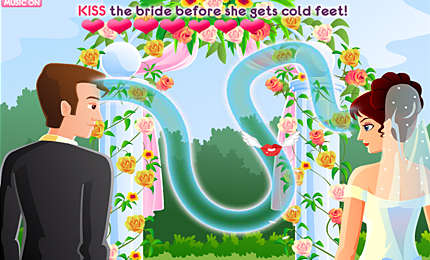 Game Type: Others