Hit the Target
Hit a target with the bomb and control the bomb with special various tools. Easy and good Shoot & Hit games.
Play review and controls of Hit the Target Game
You use various tools and hit the target with the bomb and hurry up points are limited.The game in hit the target games give 3 try chance. Use pushing arrows visely.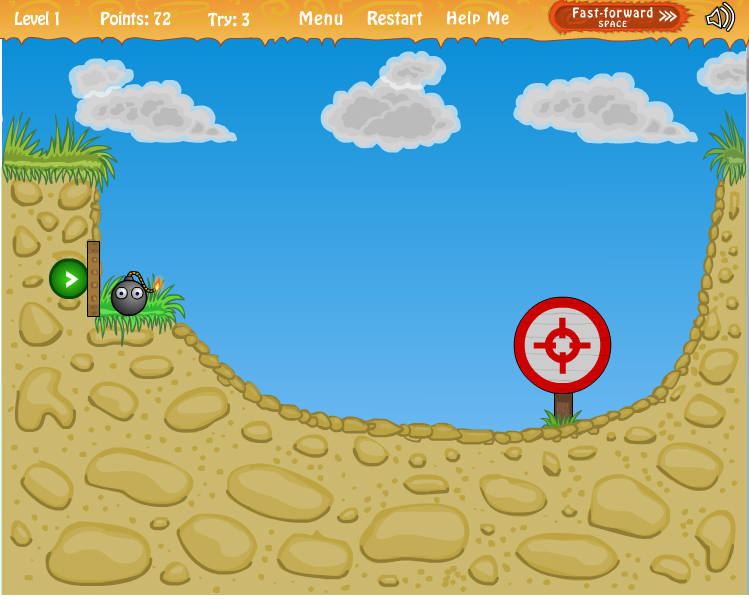 Game controls:
Space:Fast-Forward
R: Restart level
P: Pause

Game Type: Shoot & Hit