Spider Solitaire
This game includes 3 different game modes. One suite,two player or cpu. You can choose anyone. Easy and good Skill & Brain games.
Play review and controls of Spider Solitaire Game
Solitaire is card game in spider solitaire games. This game is for a single person. Drag card from little number to high, same signs must be on same column.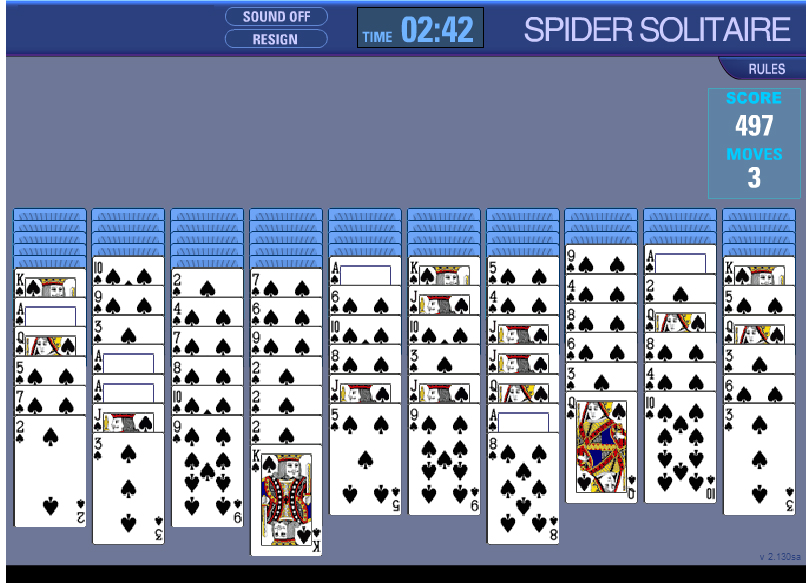 Use mouse and carry the card right area.
Game Controls:
Mouse: Control all of settings

Game Type: Skill & Brain