The Pet Detective
Play this game and help Penny the pet detective find the poor lost pink hamster Easy and good Skill & Brain games.
Play review and controls of The Pet Detective Game
This is a hidden object / object finding game in the pet detective games which also has a fun story to follow. Penny is a pet detective and one of her clients, an old lady, asks for help to find her pink hamster who is named Muffin. Play with Penny and find all the items and clues in the rooms to find where Muffin is. Look around the screen carefully and click on the items you have found to claim them. Find everything before the time runs out. Have fun.
Game Controls: Mouse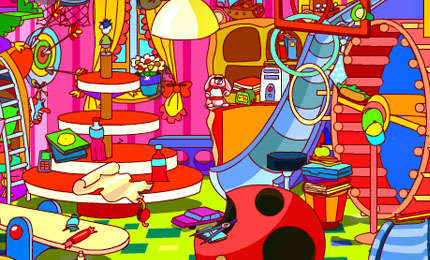 Game Type: Skill & Brain