Gem Dwarfs
These dwarfs want to be rick by collecting precious gems and they need your help. Easy and good Gold & Jewelry games.
Play review and controls of Gem Dwarfs Game
We all think gems are pretty and as pretty as they are, they are also very valuable. The dwarfs in this game in gem dwarfs games are gem miners and they need your help to mine and collect the precious gems. You are going to play with two dwarfs. First, you need to throw a pick at the gems to drop them down. Use your mouse to aim and lick to throw a pick. And once the gem starts to fall down, you need to catch the with the other dwarf and by moving him left and right using your mouse.
Game Controls: Mouse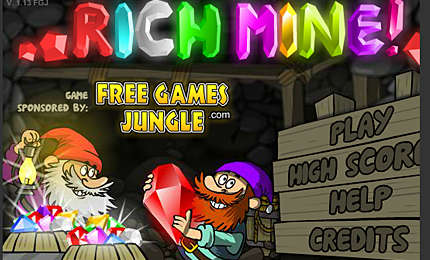 Game Type: Gold & Jewelry