Metal Slug Flash
You will protect yourself and kill your enemies.You have got grenade and hand gun.But your enemies are very dangerous. Easy and good Shoot & Hit games.
Play review and controls of Metal Slug Flash Game
Goal of the game in metal slug flash games is kill your enemies and earn points.You should always use hand gun,hand gun is limitless.But you often use grenade,because grenade is limited (you have got 5 grenades).
You should lean or jump for no die.Be careful!Green head men can throw grenade to you.You have got 6 lives.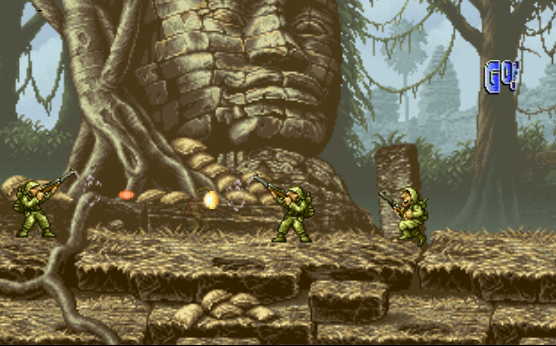 Game Controls: Arrow Keys
Jump: S
Shoot: A
Grenade: D

Game Type: Shoot & Hit